December 1st 2023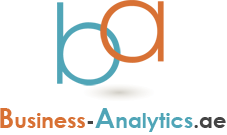 Like many businesses, Modern Marketing Concepts Inc. isn't new to business intelligence and analytics. Brian Tvenstrup, MMC's chief analytics officer, said the marketing services company has used BI and data analytics tools from SAS and IBM's SPSS unit for years.


But dissatisfaction with those tools led Binghamton, N.Y.-based MMC to implement desktop-based data mining and predictive analytics software from RapidMiner Inc. in 2012. Since then, Tvenstrup said, data-driven decision making has become a larger part of its business operations. Last year, the company expanded to RapidMiner's server-based offering, which accommodates more end users, and it plans to deploy the vendor's BI reporting suite.

Tvenstrup said the analytics functionality offered by RapidMiner has enabled MMC to start analyzing unstructured text data from call center notes and social media comments. He expects to use that capability to better identify cross-selling opportunities for the company's clients. "We've never really been able to do anything with that [unstructured] data, but now we're able to extract customer sentiment," he said.

MMC has also seen other benefits since adopting the new analytics tools. According to Tvenstrup, RapidMiner has more of a graphical user interface and requires less command-line coding than the SAS and SPSS software does. He said that has made it easier for marketers to mine data themselves, which has sped up the process of gaining insights. In addition, it's now easier to replicate predictive models from one client to the next, which has led to further efficiency gains.
The analytics price must be right

Tvenstrup said newer products from large analytics vendors such as IBM and SAS might be more user-friendly for non-IT workers than what they previously offered. But he added that those tools can be expensive depending on how many modules a customer wants to buy and how many end users need to utilize the software.

"The tradeoff is you can't really get both the range of functionality and the workflow-style interface at a price point that is comparable [to what vendors like RapidMiner charge]," he said. "Over time, I'd just become frustrated with the complexity of those tools."

That frustration is what led Tvenstrup, who was principally responsible for the buying decision, to select RapidMiner's software. With the success of the project thus far, he said he's planning to roll out the analytics applications to all of MMC's business departments in 2014.

Marketing and advertising companies are among the top users of data analytics tools, but they aren't alone. Driven partly by the wider availability of more affordable and easier-to-use tools, organizations in many other industries that traditionally weren't heavily data-focused are now making data analysis a key component of their decision-making processes.
Analytics smoothes supply chain road

For example, analytics and BI reporting has helped Logistic Specialties Inc., a supply chain management contractor in Layton, Utah, streamline its contract-bidding process and make better decisions about what jobs to take and which subcontractors to work with, said Mark de Amici, LSI's chief information officer.

The company does a lot of work for the U.S. government on procuring and distributing machine parts, such as airplane landing gear. It uses an analytics, dashboarding and data visualization system based on software from Logi Analytics to coordinate engineering notes, track part histories and score parts vendors on their ability to deliver products on time and on budget. While de Amici said the project initially started in 2010 as a means to organize information in a database and do some basic data visualizations, he quickly realized the software had greater potential.

Now when LSI prepares bids on new contracts, it looks to the analytics system to aid in developing pricing and timeline information. "As time went on and that data was refined, our risk factors were refined and we got much better results than our competition did," de Amici said. He added that the analytics capabilities have helped LSI reduce overall project times by as much as 50% -- a big competitive advantage for the company.