December 1st 2023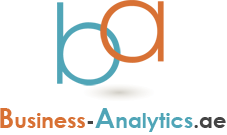 Lavastorm Analytics is a software company headquartered in Boston, Massachusetts that also has offices in the UK with customers around the world. In Lavastorm Analytics we build analytics software that makes it easy for business users to pull data together from multiple sources whether it is inside their organization or in the cloud or in websites. That kind of information helps them build new modules and extract new insights. Some of the biggest companies in the world are our customers such as: Telcoms, Financial Services & Utilities but we also have some smaller businesses and some professional services firms who use our software to provide insights that improve their businesses or actually deliver value for their clients.
- What did Lavastorm Analytics expect to find at Mobile World Congress?
At Mobile World Congress we expected to find business partners and customers that we hadn't had the chance to see before, in a really concentrated and intense 3days. It was an amazing collection of people, ideas, content that helped us not only build our business but also helped us think about how to evolve our products. Ιn general it was a fantastic event in a beautiful city.
- Are analytics only for big organizations?
No, analytics can be used by big organizations and often there are adaptors, but new tools and technologies have come out so even the smallest companies can use them to extract new insights, help them build a revenue line and generally a more secure and growing business, so I think analytics are for everybody. -There is a great need for agility. How does Lavastorm Analytics enable that? We are all about agility. What we are really trying to do is help business users-not necessarily computer scientists- be able to acquire and work with data, build modules themselves so we consider agility as one of the most crucial attributes of an analytics software which allows companies and users to respond to change, to pursue new lines of inquiry at virtually no cost. So we think the key for analytics in the next 10 years is going to be making the business user more and more agile.
- What are the biggest trends in analytics today?
To me, it really boils down to four key trends. As data volumes are growing, more and more, business users want to work with that data. We think over the next three years there is going to be tens of millions of users doing analysis on data, as a result of that as a trend number one is that analytics are going to get more and more accurate because the business users themselves are usually people who understand the problem, the rules and the processes are going to be able to apply their knowledge to data in new ways that they have never been before. Number three is as data volumes grow, as business users become more enabled to do this kind of work, it becomes more accurate and it is going to become more pervasive. Analytics are going to separate the winners and losers in companies in the future. As they become more accurate, you are going to see a really significant improvement in business operations because they are going to be using fact based decisions more than gut in order to improve their business.
- How do you see analytics evolving over the next few years?
Analytics are going to be the way that companies compete and separate themselves, I think a key trend is going to continue to be self service analytics enabling business users to do more and more, not only in terms of building dashboards and reports but actually working with data and building their own modules which is one of the most significant trends going into the industry right now which will also drive value. I am a big believer that analytics are ultimately going to transform business operations in ways that we are only beginning to see right now, it is all about getting the user to be able to not only consume information but also produce it.