December 1st 2023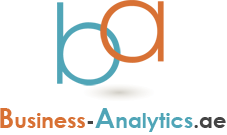 What is Insight MEA and how does it contribute to business analytics and Big Data in the Middle East and Africa?


Insight Middle East and Africa is the portal for business intelligence, analytics and Big Data professionals in the region.
Insight Middle East and Africa is committed in its mission to promote the Big Data industry, and in this endeavor provides comprehensive coverage of the industry events, daily updates on analytics related news, career opportunities and training programs. In addition, the digital publication Insight Arabia offers readers relevant articles on the best practices from around the world and interviews with industry thought leaders.


Insight Middle East and Africa is now becoming widely known in the industry and is used by both local and international Big Data professionals.
We are very grateful to the analytics community for all the support which made our success possible. We have ambitious plans for 2015, and our team will continue to work harder to take the portal to the next level.

 

According to your experience and knowledge, what is the current state of Business Analytics in the Middle East and Africa?

In the Middle East and Africa, many companies have successfully adopted traditional Business Intelligence tools, and now become increasingly interested in advanced analytics. Predictive analytics that enable organizations to uncover hidden patterns and relationships and predict future outcomes represent a significant opportunity. While these solutions are yet to gain momentum, we observe a mindset shift where the role of analytics as a source of a competitive advantage becomes increasingly recognized by business leaders in the region. Business analytics undergo transformation from the business function to the core business competency that can spell the difference between the success and failure of a company.
Both traditional business intelligence and advanced analytics benefit greatly from Big Data as growing volumes of structured and unstructured high-velocity information assets enable businesses gain deeper insights and significantly improve decision making.
In the Middle East and Africa, Big Data is set to gain traction as the leading players across a number of industries show interest in adopting solutions to effectively collect, manage and leverage their data assets.

 

What is driving Big Data phenomenon?

Two primary drivers of Big Data phenomenon are availability of high-volume, high-variety, and high velocity data and emergence of innovative technologies to store, process and analyze data.
First, massive datasets are available to enterprises. Currently, the digital universe is estimated at 4.4 trillion gigabytes, according to the latest EMC study. IBM estimates that 90% of the data in the world today has been created in the last two years. Partly driven by the Internet of Things, the digital universe is doubling in size every two years and is projected to multiply 10-fold by 2020 (to reach 44 trillion gigabytes).
Second, emergence of Hadoop in 2005 was among the key technological advances that gave rise to Big Data phenomenon. Hadoop does not only enable large scale computing; being schema-less, it can process any type of data - structured, semi-structured and unstructured data. Given that 80% of data that enterprises have access to are unstructured, this creates an unprecedented opportunity for businesses to uncover deeper insights that can guide effective decision making.

 

Which industries in the Middle East and Africa are adopting Big Data solutions? What are the use cases within the region?

Companies across a number of industries including telecommunications, retail, travel, financial services and healthcare are launching pilot projects and exploring different ways of using big data solutions.
In 2014, Airtel Africa announced the start of big data project to develop a deeper understanding of their customers' travel intentions, patterns and service usage habits.
The real-time decisioning platform developed by Flytxt for MTN, Africa's largest telecom group, has already gone live in three markets. This engagement solution enables MTN to respond to subscribers' needs instantaneously. It detects meaningful customer-initiated events across the network and triggers contextually relevant actions in real-time, thereby, enhancing customer experience and revenues.
Etihad Airways, the flag carrier of the United Arab Emirates, employs complex algorithms to analyze the vast amounts of data that are generated in real-time by aircraft sensors. This enables the company to monitor the planes in real-time, manage and predict maintenance, anticipate issues before they occur, reduce fuel consumption and shorten turn-around-time at airports.
Big data adoption in the region is also supported by the government efforts. In United Arab Emirates, Bahrain, Saudi Arabia and key markets in Africa, government agencies have launched open data platforms to provide access to their data. Businesses in the region can leverage open data to develop a better understanding of their customers and to generate revenues by monetizing information assets.
In 2013, His Highness Shaikh Mohammad Bin Rashid Al Maktoum, Vice-President and Prime Minister of the UAE and Ruler of Dubai, announced a project to transform Dubai into a "Smart City". Big Data, machine-to-machine (M2M) and Cloud Computing technologies are now recognized as crucial aspects of the strategy that Dubai needs to pursue in order to become a Smart City. The key challenge is to establish data centers that can collect, process, share, store and analyze data to transform the massive datasets into actionable insights.

 
Victoria Zagorsky is Big Data Evangelist and MD at Insight Middle East and Africa.