December 1st 2023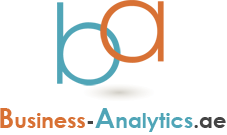 How SAP uses predictive analytics and which industries seem to absorb them mostly?


SAP Predictive Analytics are used in an easy and simple way that help to predict future customer needs, detect and prevent threats, and guide frontline decisions with forward-looking insights. The aim is to simplify and automate predictive modelling as much as possible and to provide productivity to data-scientist to build models in shorter timeframe.


Also, it is open data-mining to business users that don't have statistical skills and easily integrates predictive models into operational applications such as web sites, marketing campaign management, CRM, ERP (SAP or others).

SAP Predictive Analytics 2.0 is the latest release, available since end of 2014. It embeds the SAP Lumira application for data visualization.

 

The main industries that absorb mainly SAP Predictive Analytics are Banking, Telecoms, Retail, Utilities, Manufacturing and Insurance.

 

Is there any case study of how predictive analytics through SAP help the organizations move to the next level of efficiency?


Yes, Aviva plc, an insurance company with headquarters in London, with more than 30 million customers in 15 countries and 27.000 employees, invested in their customer knowledge through SAP® InfiniteInsight®



The case study of Aviva: Building Predictive Models with Ease Using SAP® InfiniteInsight®

Protecting around 31 million customers worldwide with insurance, savings, and investment products, Aviva is the United Kingdom's largest insurer and is also one of Europe's leading providers of life and general insurance and asset management. Committed to serving customers well to build a stronger, sustainable business that positively impacts society, Aviva uses the SAP® InfiniteInsight® solution. Predictive models help Aviva gain the insight needed to target the right customers with the right offers at the right time.

Higher campaign response rates and customer lifetime value



Objectives

Leverage predictive analytics to build propensity models for individual customer groups rather than build generic models for all customers
Avoid contacting customers too frequently, while also improving campaign response rates
Increase return on marketing and campaign response rates by identifying customers most likely to respond


Why the SAP InfiniteInsight solution

Charts that help marketing experts visualize the anticipated business impact of models
Significantly better modeling automation that allows many models to be built with ease
Automatic analysis of the individual contributions of hundreds of variables to a model, rather than manual inspection of a limited number of


Benefits

Higher campaign response rates and enhanced customer lifetime value through more personalized offers
Significant increase in the number of propensity models used within the company, with more than 30 models in production
Ability to use the freshest data to keep models up to-date and capture the latest trends


Future plans

Further improve return on marketing with uplift modeling that predicts the impact of marketing activities on specific target groups
Build predictive models to analyze customer acquisition and win-back


"Modeling made easy – thanks to SAP InfiniteInsight."
Dr. Margaret Robins, Statistical Analyst, Data Analytics and Insight, Aviva plc

 

Is it expensive solution to be used by the organizations?


SAP Predictive Analytics are not only for big organizations. SAP offers the ability to small and middle size enterprises to use it for small data. There is a dedicated license for small businesses and the price of the solution is based on the size of the data to be analyzed.

 
Grégory Neuvéglise Solution Principal - Predictive Analytics chez SAP EMEA