September 27th 2023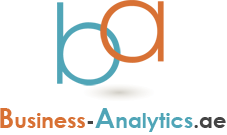 There is the common adage that "startups are roller coasters." But like with actual amusement parks, the people you are with make all the difference.
Our roller coaster ride started six years ago (!) with four cofounders, and six years later all of us are still with the company. I've come to realize and appreciate how rare this is because most startups don't last 6 years, and most co-founder relationships don't scale.
According to Gary Tan, Managing Partner at Initialized Capital and previously at Y Combinator, co-founder disputes are a top reasons startups fail at the earliest possible stage. While a cofounder leaving doesn't always kill a startup, it can kill momentum at an important time and toxic cofounder relationships can be a poison pill for company culture.
For our company's six-year anniversary, I wanted to share a few thoughts on successful cofounder relationships and ultimately why it's important for customers. 
Why does it matter to your customers?
I'm a strong believer that companies with strong cofounder dynamics are more likely to have strong cultures, and companies with strong cultures are more likely to deliver a great customer experience. Being a founder doesn't make you "better at product", but each minute you spend fighting internally is a minute you're not adding value to your customers.
For Pixlee, one of the main benefits of having all 4 co-founders involved in the company is the continuity and deep expertise that has been created on the product and business side. For example, our cofounder and CTO has been working with the Instagram, Shopify, Magento, and Commerce Cloud ecosystem for 6 years and has a deep understanding of their API and architecture. He's seen virtually all types of shopping carts and has already solved many of the thorny edge case implementation issues. That incredible product and space expertise has allowed us to have smoother implementations and deliver value faster. 
While the best companies complement a founder's strengths with strong external expertise, I do believe that a founder's experience allows him or her to better empathize with the customer. Founders usually have a reason for starting a company, and a unique perspective for building a company in the space. In addition, spending multiple years in the trenches while the company is smaller, working closely with customers provides a valuable foundation as your company scales. In my personal experience, I've known some of our customers for many years and we've evolved our product with them as the industry has evolved. This has allowed for faster iteration and ultimately better adoption of a new product.
Picking the right cofounder is one of the most important decisions to delivering a great customer experience. Picking the wrong cofounder could mean a lot of wasted time and energy, or even worse, prevent the company from even getting off the ground.
How to pick the right cofounders
When you choose to start a company, think of it as a decade-long venture. With this time horizon in mind, and given execution is directly correlated with having the right people, I think it's important to be patient and pick the right cofounder. An extra couple of weeks spent up front could save you countless hours, headache, and even equity down the road.
Common advice is to find co-founders with complementary skill sets but also alignment on core philosophical questions. Having cofounders with different skill sets naturally creates more balance in decision making and provides important perspective towards problem-solving. However, some important questions to discuss ahead of time include, "What does success look like to you?", "What would be the ideal culture at your company?" and "When do you know it's time to call it quits?"
You should ask yourself, "Do I trust this person's judgment more than my own on a particular topic?" For example, you could say my cofounder is qualified to make judgment calls on product and in the absence of data I would be okay deferring to her expertise. In addition, I would recommend spending extra time trying to understand how people deal with conflict and adversity. Lots of people want to be a startup founder when things are going well. But during the roller coaster of the startup journey, you go through some difficult days--those are the days you need a cofounder to lean on. In other simpler terms, you likely have a lot of economic value tied up in a cofounder and you need to believe they are the right person who won't quit when the times are rough.
Maintaining a healthy working relationship
Our working relationship has required a lot of work and it has taken many years for us to understand each other fully. While trust is a foundation for any professional relationship, what's unique about a cofounder relationship is how emotional and personal it can become. You end up spending a lot of time with each other, and you treat the company as much more than just a job (for better or for worse). 
Luckily, growth can cure a lot of cofounder problems in a startup but it requires the founders to scale with the company. The skill set that makes you successful at 3 employees is very different than the skill set that makes you successful at 300 employees. Sometimes, founders don't evolve with the company, and not all companies need to be founder-led. But for those that successfully do have a continuity of leadership and culture that helps propel the company forward.
Source :  
https://www.forbes.com/sites/kylewong/2018/07/26/how-to-pick-the-right-cofounders-and-why-it-improves-your-customer-experience/#5712ac67aba9